Find your perfect Villamartin holiday rental home in the Costa Blanca through In The Sun Holidays offering beautiful beach front villas overlooking the Mediterranean, spacious apartments and homes suiting all holiday requirements and the best place to call your holiday home in Villamartin, that is what In The Sun Holidays of Villamartin will guarantee you when choosing your holiday destination, just ask a friend as we are sure they have been here already!
Torrevieja Fun Fair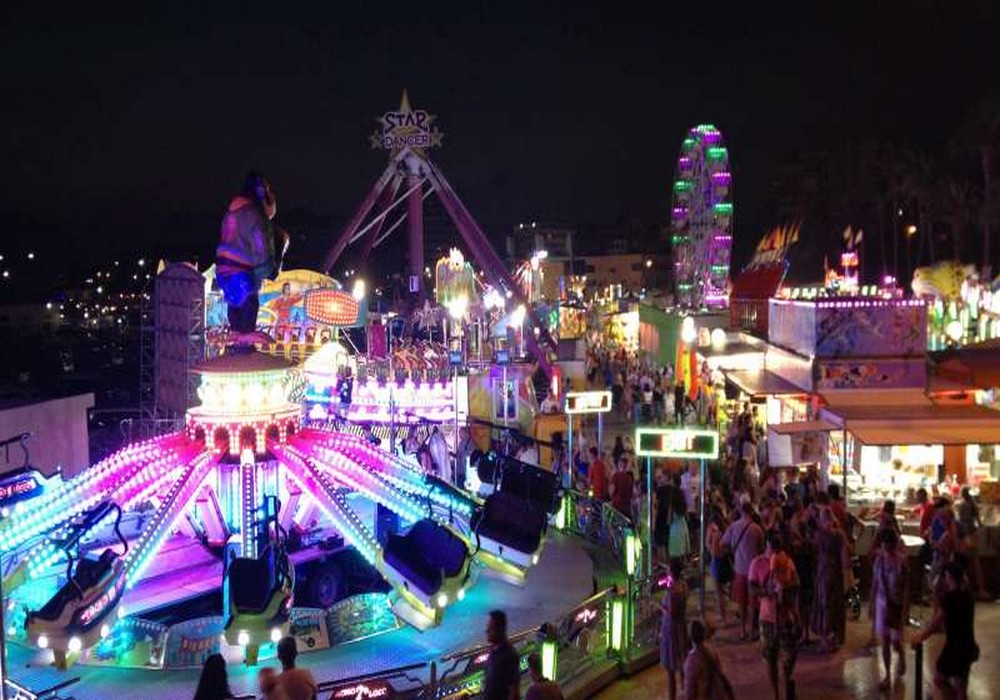 The local funfair is located by the port in Torrevieja. It opens at 6 pm and offers many attractions apart from the different stalls selling candy floss, sweets, waffles, etc, which will delight our children. There are rides for all ages as well as a soft play area for the smaller children. No matter what you are ensured a fantastic evening with the family. After all of the rides have a walk down Torrevieja's sea front stopping to have ice cream and take in the sights making it a perfect end to a family evening.
Located by the Torrevieja Marina and plenty of parking behind.