Find your perfect Villamartin holiday rental home in the Costa Blanca through In The Sun Holidays offering beautiful beach front villas overlooking the Mediterranean, spacious apartments and homes suiting all holiday requirements and the best place to call your holiday home in Villamartin, that is what In The Sun Holidays of Villamartin will guarantee you when choosing your holiday destination, just ask a friend as we are sure they have been here already!
Things for Families and Kids To Do in the Orihuela Costa
Villamartin, Playa Flamenca, Cabo Roig & La Zenia
When visiting the Villamartin area and the Orihuela Costa during your holiday, it's always best to know just what's on in the area for the family to do. Spending family time together on holiday is just as important as it is at home. In The Sun Holidays brings you some of the best "things to do" in the area for the family and kids. From water parks to flying falcon's,there is so much more to do on holiday than just lie at the beach!
Aquopolis Water Park Torrevieja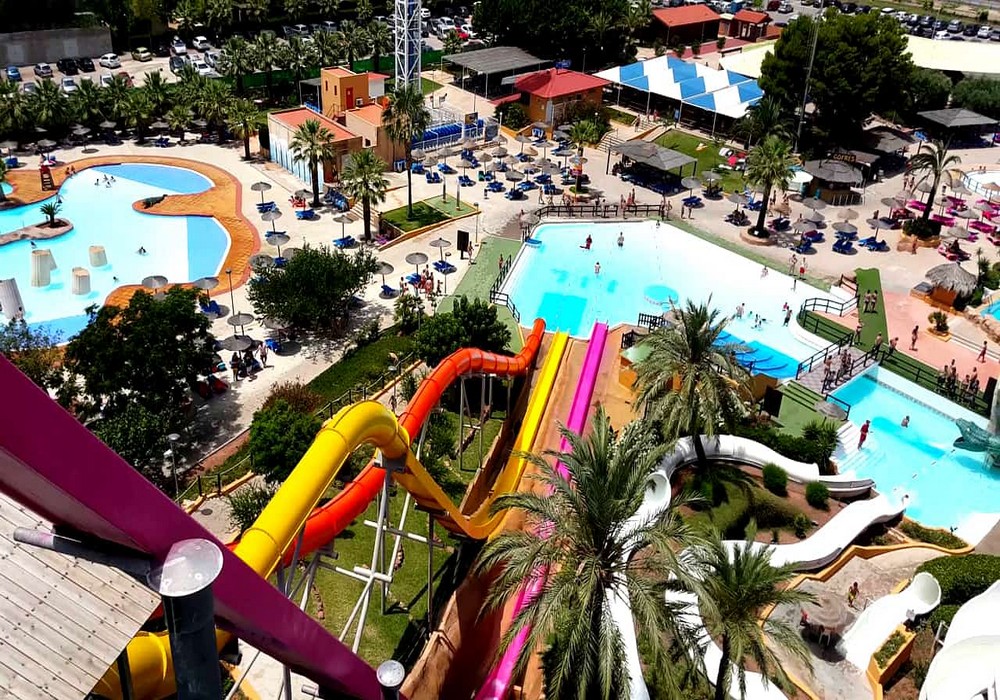 The Aquopolis Water Park in Torrevieja is a great day out for the family. It's a great way to enjoy the day not only in the water but spending family time together. The park has a cafe for drinks and snacks or have a picnik, cool down in the park or enjoy some of the exciting rides. For the daring there is the Kamikaze, Speed and Boomerang to keep the adrenaline flowing. For those who like a little excitement try the soft Slides called "Speed Race", Zig Zag and Rapids, among many others and for the kids there are exclusive rides such as Mini Park, Charmed Lake and Mini ZigZag. Aquopolis Water Park is simply a great day out for adults, kids and families. A great to spend quality time together havin fun!
Address: Av. Delfina Viudes, s/n, 03183 Torrevieja, Alicante
Telephone: (+34) 965 71 58 90
Website: Aquopolis Website
GO - KARTS Orihuela Costa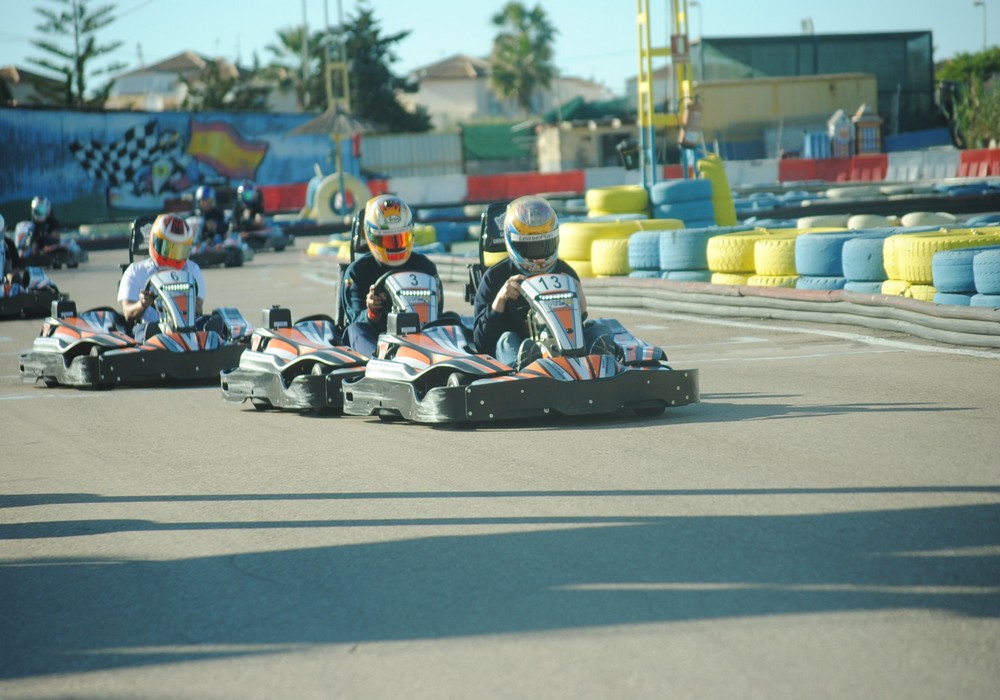 Go Karts Orihuela Costa has to be one of the most fantastic places to spend a family day out. Not only do they have an amazing track to race karts around, but you can go Paint Balling, Quad Racing or let the kids play in the huge soft play area as well as trampolines. When you're finished for the day you can pop into the restaurant and have something to eat or even throughout the day grab a snack and cold drink. No matter what though, you will definitely have a fantastic day at GO KARTS Orihuela Costa.
Address: Carretera Torrevieja-Cartagena, Orihuela Costa 03189, Alicante – Spain
Telephone: (+34) 965 32 80 69
Website: Go Karts Website
Email: correo@gokartsorihuelacosta.com
MiniGolf La Mosca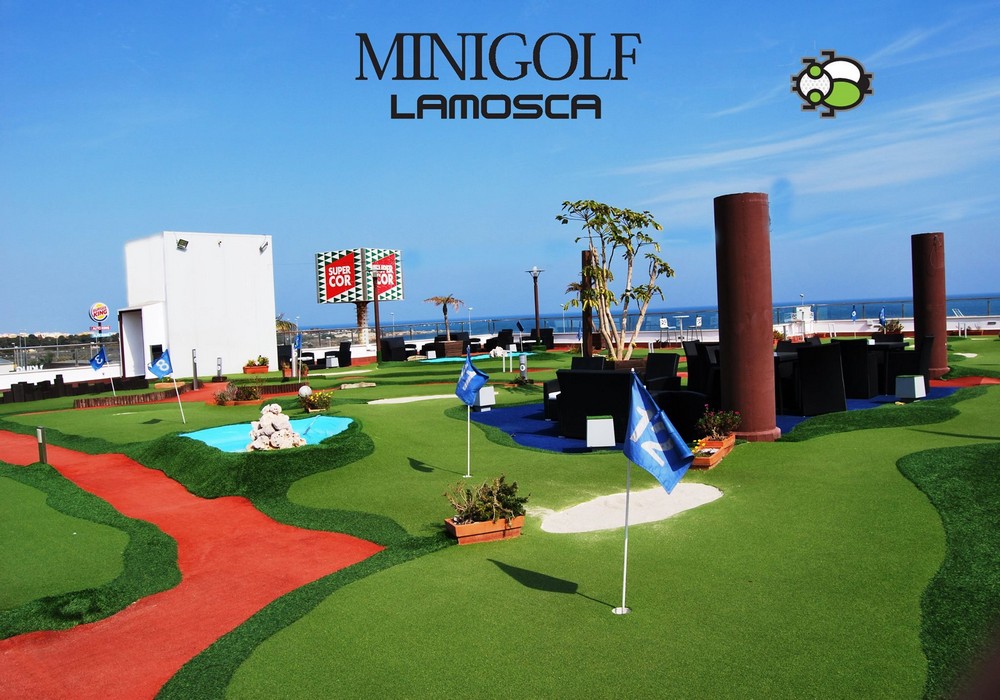 Mini Golf La Mosca is another fun day out with the family. Located on the N332 in Playa Flamenca, the family can pop up easily and play a roundof mini golf on there fabulous 18 hole course. There is also a 9 hole crazy golf course as well. and when finished there you can play a game of bowls on one of the 2 lanes. Have a snack and cocktails afterwards and soak up a bit of sun then. Just another fabulous day to be had on the Costa Blanca with the family.
Address: LA MOSCA SHOPPING CENTER ORIHUELA COSTA (LA ZENIA). Ctra. Nacional 332 Urb. Playa Flamenca, 03189 Orihuela Costa
Telephone: (+34) 633 010 591
Website: MiniGolf La Mosca Website
Email: info@minigolflamosca.com
Zenia Boulevard Shopping Mall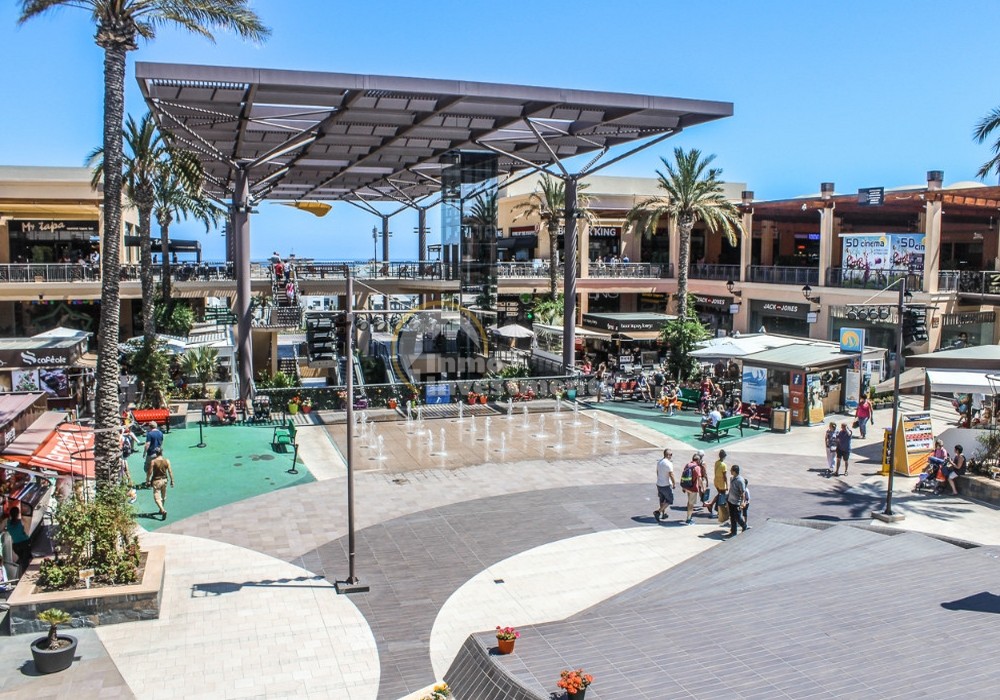 Zenia Boulevard, The areas larest shopping mall is super kid friendly! Not only for shopping but a tremendous family day as well. There is a huge area in the central area dedicated solely for kids with loads of rides and a soft play area. As well there are little small funny cars shaped in the form of animals kids can rise on while the parents shop. There is a bowlin ally also and loads of electronic video games too. For the big kids there is a Casino! So spend a day shopping, havin fun and then of course visit one of the many restaurants for dinner before heading home.
Address: Calle Jade, 2, 03189 Orihuela, Alicante
Telephone: (+34) 96 676 15 30
Website: Zenia Boulevard Website
Email: customers@zeniaboulevard.es
The International Falconry School: Las Colinas Golf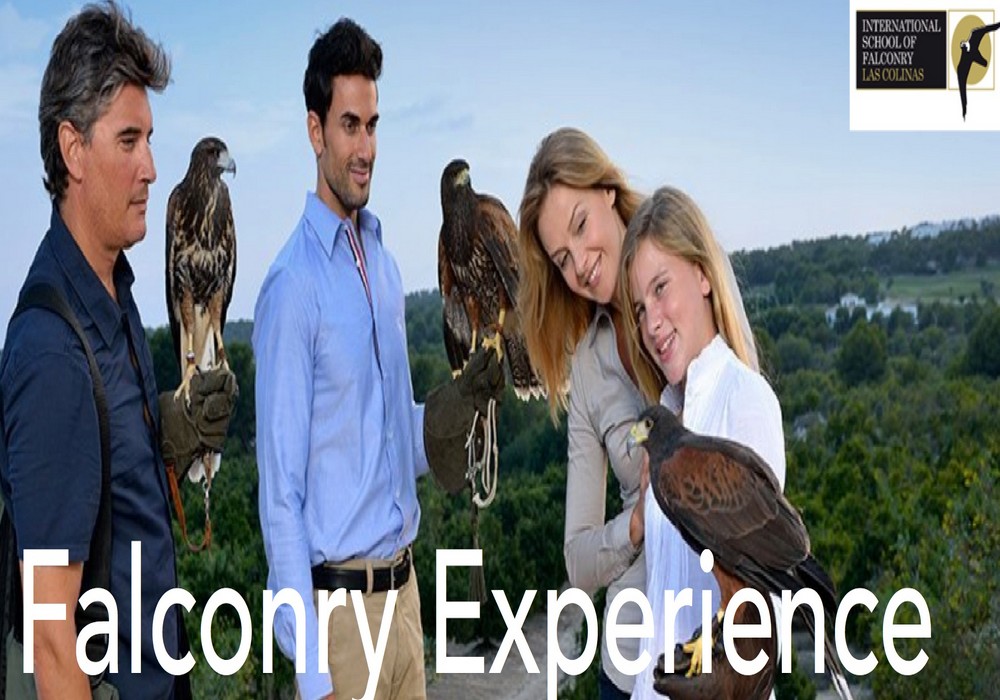 When on holiday why not try an experience of a lifetime and visit the Falconry school at Las Colinas Golf & Country Club. Ever imagine walking through the forest with a Harris Hawk and your own instructor providing you with guidelines of flyin this trained bird. Experience the sensation of these amazing birds perched on your gauntlet or seeing the bird obey your command and fly straight back to you! Simply a family experience to talk about for a long time!
Address: Carretera de Campoamor to San Miguel de Salinas CV-941, Km. 6 · 03189 Orihuela Costa, Alicante
Telephone: (+34) 965 32 40 04
Website: Falconry Website
Email: info@lascolinasgolf.es
Bicycle Hire in Orihuela Costa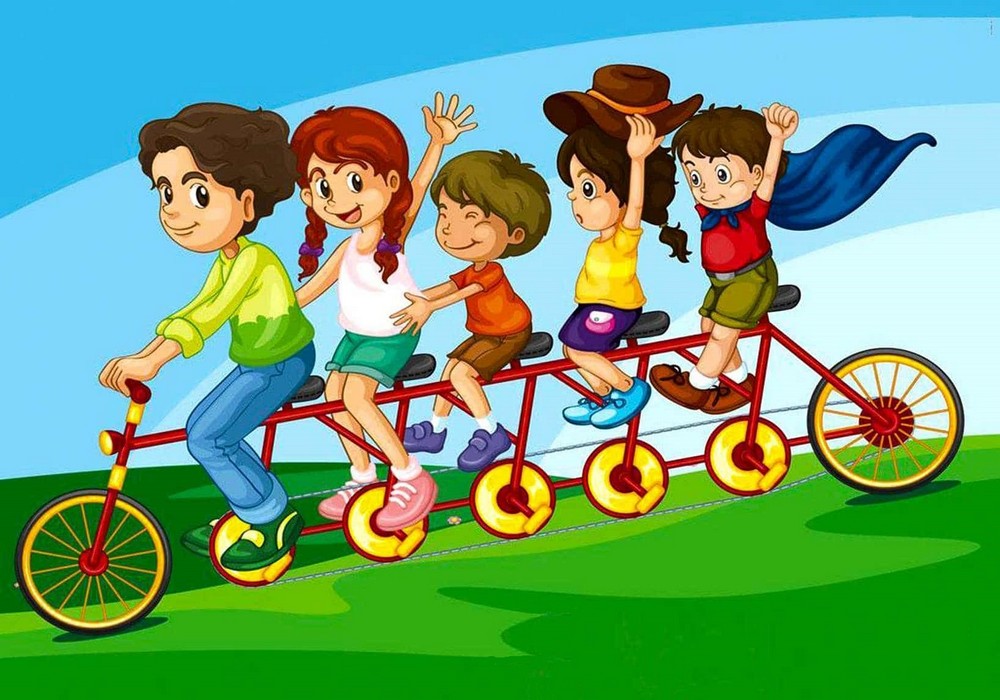 Why not spend the day out on a bike with the family. You can explore and stop along the way the local area with ease. Hiring a bike is easy and most will deliever to your Villamartin holiday home in the area. Most companies have bikes for all ages so the family can all share in the fun. Even carry a picnik and stop at one of our many beaches in the area. A bike ride on your holiday is a great way for the family to spend valuable time together.
Local Bike Hire Companies
Torrevieja Fun Fair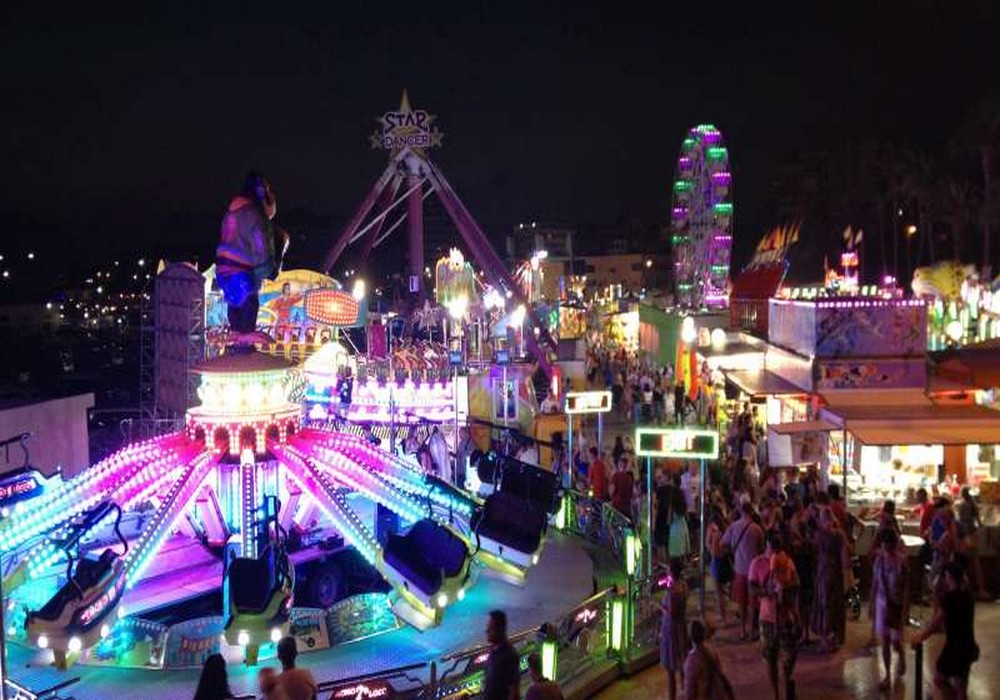 The local funfair is located by the port in Torrevieja. It opens from 6pm and offers many attractions apart from the different stalls selling candy floss, sweets, waffles, etc, which will delight our children. There are rides for all ages as well a soft play area for the smaller children. No matter what you are ensured a fantastic evening with the family. After all of the rides have a walk down Torrevieja's sea front stopping to have an ice cream and take in the sights making it a perfect end to a family evening.
Located by the Torrevieja Marina and plenty of parking behind.