Find your perfect Villamartin holiday rental home in the Costa Blanca through In The Sun Holidays offering beautiful beach front villas overlooking the Mediterranean, spacious apartments and homes suiting all holiday requirements and the best place to call your holiday home in Villamartin, that is what In The Sun Holidays of Villamartin will guarantee you when choosing your holiday destination, just ask a friend as we are sure they have been here already!
Sights to Visit in the Costa Blanca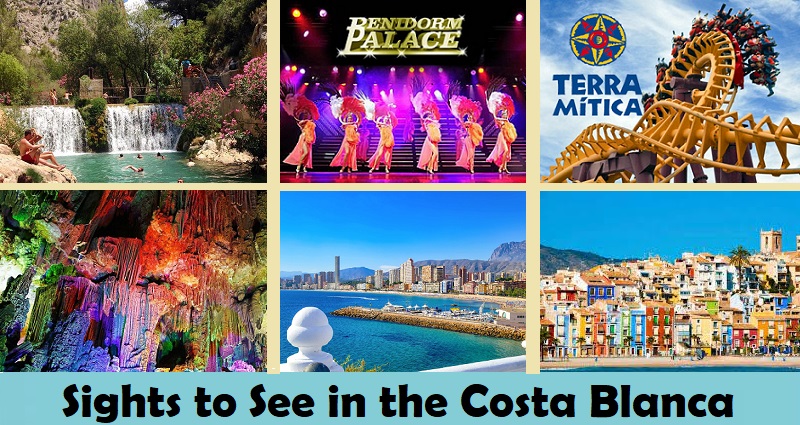 Villamartin, Alicante, Benidorm and More
When visiting the Villamartin area of the Costa Blanca, why not take some time out and visit the many sights there are to see in the area, all within a short drive from your holiday home. Visit the caves in Alicante, Benidorm Palace, the military area of Cartegena, or one of our many theme parks. Whatever your interest is you will definitely find something for you and the sights to enjoy on one of your days out.
Click the photos below and learn about the different sights
Click the photos above and learn about the different sights