Find your perfect Villamartin holiday rental home in the Costa Blanca through In The Sun Holidays offering beautiful beach front villas overlooking the Mediterranean, spacious apartments and homes suiting all holiday requirements and the best place to call your holiday home in Villamartin, that is what In The Sun Holidays of Villamartin will guarantee you when choosing your holiday destination, just ask a friend as we are sure they have been here already!
Cala Portixol Kayak Tour with Caves & Snorkeling
Discover the area in Alicante around Portixol beach on this guided kayaking tour in Alicante. Explore secret bays, coves, and caves, marvel at underground waterfalls, and snorkel in clear water.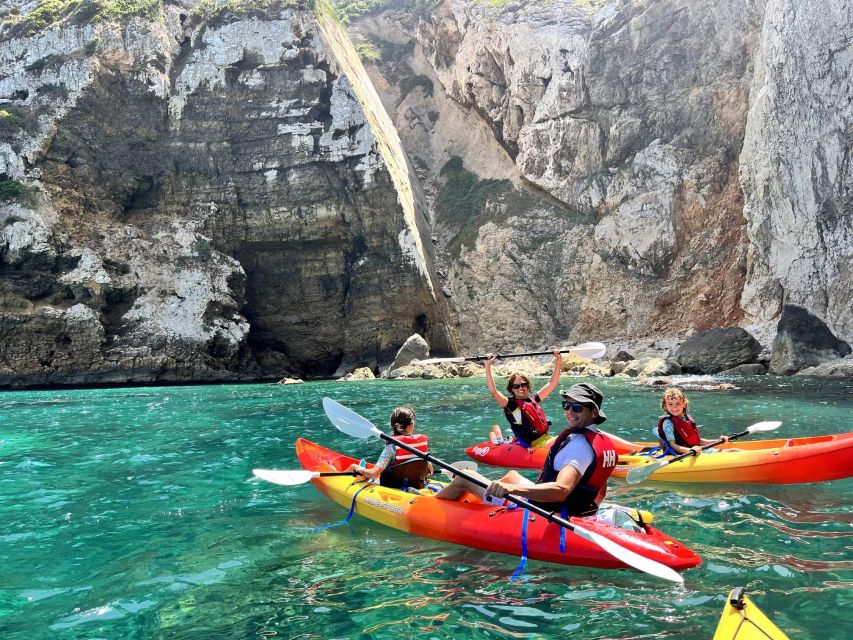 Full description
Siesta Advisor has extensive history operating and offering their services in Portixol, Javea. Having started kayaking from Portixol over a decade ago, Siesta Advisor is by far the most experienced and professional company to be offering kayaking excursions and rentals from there.
This also means that we know about all the little secrets and hidden treasures (pun absolutely intended after the recent discovery of 53 golden Roman coins!) that kayaking in Portixol offers, something we are incredibly eager to share with fellow adventurers like yourself!
The coast around Portixol beach hosts many secret bays, coves, and caves with underground waterfalls, but finding these alone can be a challenge. Kayaking from Portixol allows you to fully immerse yourself with nature, kayaking besides an ancient and Jurassic-like coastline, snorkelling in transparent and crystalline waters filled with life, or exploring breath-taking caves of unimaginable beauty!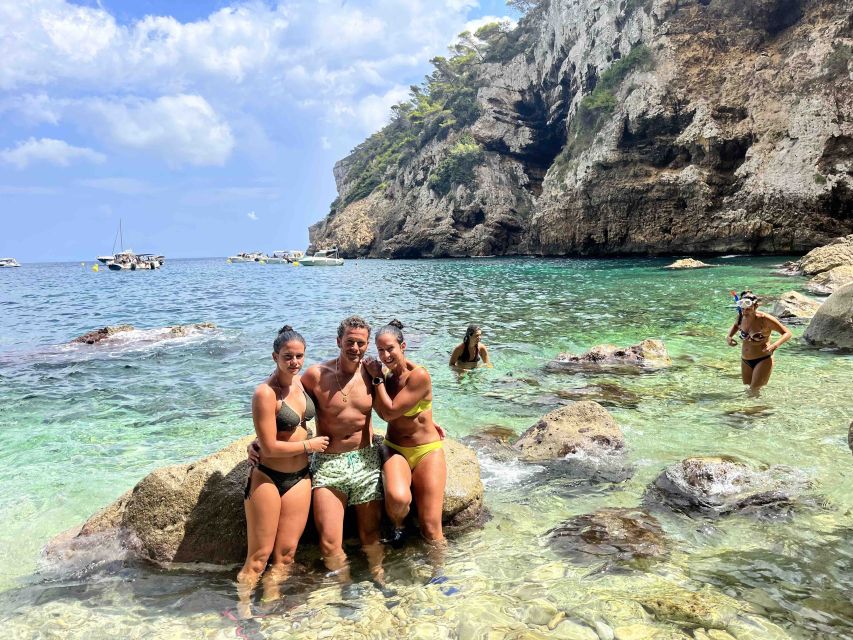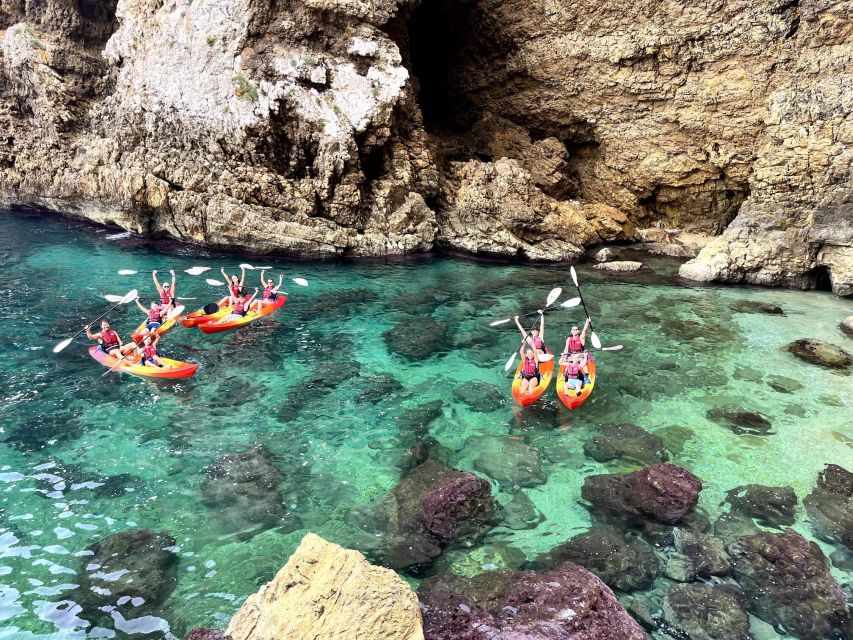 Our journey will be:
Cala el Pom
Here you will enjoy snorkelling with hundreds of fish, all whilst swimming around in an indescribable and pristine bay with tremendous underwater rocks and structures. This little beach is only accessible by sea, making it incredibly preserved and unique. Oh... did I mention, there is also an underground waterfall here!
Cap Negre
A spectacular and overwhelming rock formation that stands 100m directly above you, featuring some amazing colours that depict the natural geological processes occurring around Javea's coastline!
Isla de Portixol
On Portixol island we will visit a completely hidden and naturally-formed cave where some absolutely breathtaking photos can be taken (take a look for yourself in our gallery!) After this we will visit our famous "blue lagoon", a little water pool separated from the sea by land, measuring ten meters in depth, and portraying some of the most pristine water conditions ever seen - perfect for snorkelling and cliff jumping!
About this activity
Free cancellation
Cancel up to 24 hours in advance for a full refund
Reserve now & pay later
Keep your travel plans flexible — book your spot and pay nothing today.
Duration 3 hours
Check availability to see starting times.
Live tour guide
French, Dutch
Private group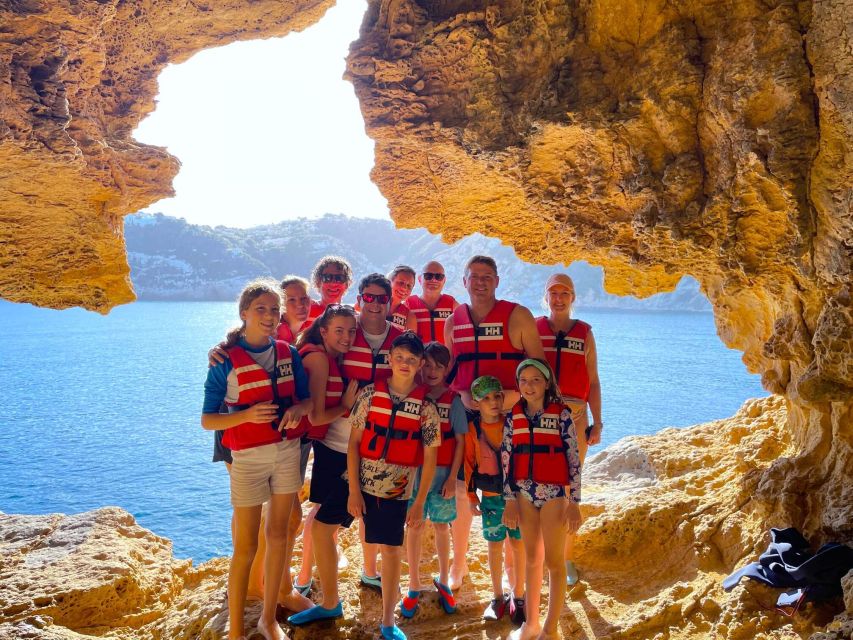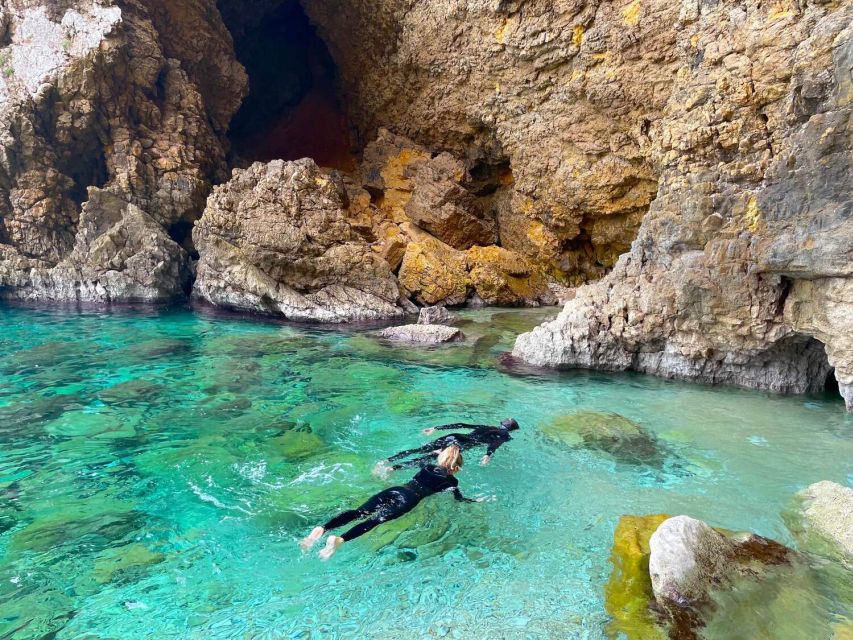 Highlights
Underground waterfalls!
Gigantic Sea caves need exploring!
Secret beaches, only accessible by sea!
Ancient, Jurassic-like coastline
Includes
Experienced local guide
Dry & Safe Storage for your Personal Belongings
Snorkel Mask
Waterproof bags
Helly Hansen Life Jacket
Water Shoes (Limited)
Full Carbon Light-weight Paddle
Not suitable for: Children under 6 years, Pregnant women, Wheelchair users
Meeting point: Meet on Portixol Beach. Look for the team near the white van with the Siesta Advisor logo. All staff will be in white shirts and red shorts.
What to bring: Comfortable shoes, Hat, Swimwear, Food and drinks, Sunscreen & Comfortable clothes
Not allowed: Alcohol and drugs
Accessibility
Not wheelchair accessible
Service animals allowed
Children must be accompanied by an adult
Min 4 person required to run the tour
Siesta Advisor has the right to cancel tour due to adverse weather and see conditions
Please bring dry clothes, towels, water, food (snacks, sandwiches) as it is not included in the price.
Health restrictions
Not recommended for travelers with back problems
Not recommended for pregnant travelers
Not recommended for travellers with heart problems or other serious medical conditions
Level of difficulty
Travelers should have a moderate physical fitness level