Find your perfect Villamartin holiday rental home in the Costa Blanca through In The Sun Holidays offering beautiful beach front villas overlooking the Mediterranean, spacious apartments and homes suiting all holiday requirements and the best place to call your holiday home in Villamartin, that is what In The Sun Holidays of Villamartin will guarantee you when choosing your holiday destination, just ask a friend as we are sure they have been here already!
Holiday Services Through In The Sun Holidays
Villamartin, Playa Flamenca, Cabo Roig & La Zenia
When taking a holiday to the Villamartin area, it's always best to use services that have been vetted to give you a stress free holiday. At In The Sun Holidays we have found some great services to help you out and save you from having to bring extra luggage. We always suggest companies that are proessional, reliable and most of all legal. Take a look at these to help you have the best holiday exprience possible.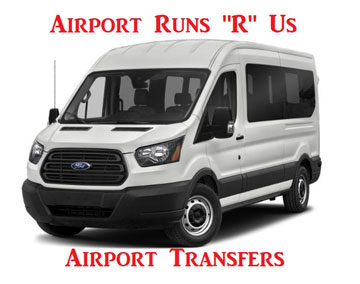 Airport Transfers from Airport Runs "R" Us
Airport Runs "R" Us have been serving the Alicante area for almost 20 years. What better way to arrive in a foreign country and have a driver waiting for you taking you to nice clean cars and people carriers. The driver will already know the destination and will contact the key-holder to meet you at your holiday property to check you in and show you around. On departing the drivers are always early and once back at the airport will take you into departures to make sure all is fine and flights are ok before leaving you. You simply cannot ask for a better service, always in safe hands.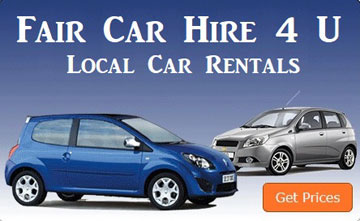 Car Hire from Fair Car Hire 4 U
At Fair Car Hire 4 U you do not have to worry about any extras as with large hire car firms at the airport. Fai Car is a legal hire car firm offering affordable cars to suit your needs. If you just want a cheap one for local running around a comfortable car for the long trips, Fair Car has the car you need. Prices include insurance and all cost so there are NO hidden extras which is found from the large companies. They can either leave the car for you to collect at he airport or deliver to your rental property so it's there when you arrive. What better service could you ask for!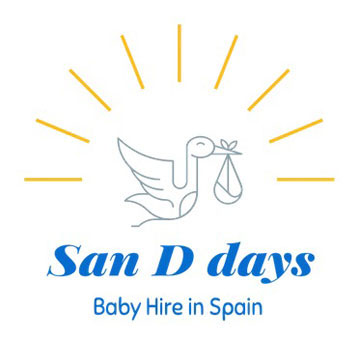 Baby Equipment from San D Days
When bringing the family on holiday to Spain why drag cots and push chairs when you can hire them locally and even delivered to your holiday home. San D Days Baby Hire has just about anything you can require for the little one's. Contact Chloe before your holiday begins and have all you need arranged and waiting for you. It's that simple and makes your holiday that much easier.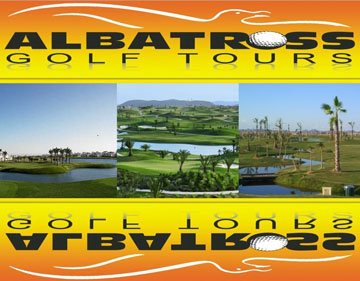 Golf and Green fees from Albatross Golf Tours
When booking your golfing holidays why not take advantage of Albatross Golf Tours and let them book all of your green fees and at a discount too! Even if you just want a quick round while on a holiday they can assist you. Don't want to bring your clubs, Albatross can provide quality hire clubs for you. It's really that simple to enjoy your holiday and a round of golf on one of the 11 professional course here in the Orihuela Costa.
When on holiday why not take all of the stress out of it and take advantage of professional services to make life just easier so you can fully enjoy your well deserved time away. If there is any other service you require information on simply ask. At In The Sun Holidays we have vetted all service providers to insure quality at affordable prices.
For Homeowners
If you are a homeowner, we have a list of qualified experienced maintenance people and builders we have personally vetted and used for many years. From white goods repairs to a complete refurb, replacing a boiler to painting we can point you in the best direction.